f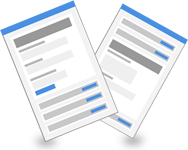 Examples
See examples of signup forms, login, surveys, upload and contact forms to get your project started.
Want to see our forms in action?
Take a look at some of our questionnaires, surveys and other forms to get some inspiration. Your new project starts here.
Registration and sign-up forms
Your relationship with your customer is important. Get off on the right foot with a professional registration or sign-up form. With our forms, add quick contact information blocks, file uploads and calendar items. Add auto-reply to confirm registration.
Surveys and market research
Surveys are a quick and easy way to get essential feedback on how your business is doing. Send to either small or large groups, and use our handy tools like score-keeping and randomised questions.
Questionnaire forms
Collect opinions and trends and analyse data with our questionnaire forms. Reporting tools are there to help you understand your results.
Payment and order forms
Making payment as quick and hassle-free as possible for your users. Security certificates help users feel secure and ensure no data is lost. Inventory tracking and notifications help you keep things streamlined in the back-end.